Th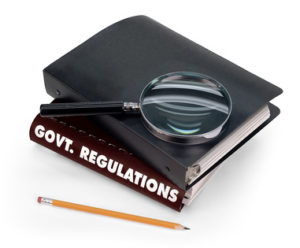 e contract novation process can be tricky when it comes to federal contracts. Companies engaging in mergers and acquisitions where there is a government contract novation agreement involved want to stay clear of the Anti-Assignment Act.
Any violation of the law will void the novation contract. This just creates unnecessary problems. Many corporate attorneys may choose to help with the buying and selling process. However, without a clear understanding of federal government contracting law, making the merger and acquisition process work can be daunting.
Government Contract Novation Law Services
Watson & Associates' lawyers and consultants have over 30 years of experience in government contracting and are passionate about exceeding our clients' expectations. We can help with:
Overseeing the federal government contract novation process;
Drafting compliant novation agreements under FAR 42.1204;
Assessing how a buyer's small business size status can be affected;
Assessment of mergers and acquisitions of federal government contractors;
Overseeing the novation process for asset purchase business sales;
Help meeting other government contracts small business requirements in a novation contract;
Working with your local state attorneys through the buying and selling process, and
Overseeing the purchase and sale transaction to from beginning to end.
Help for companies that are SBA 8(a) certified or some other small business designation.
We offer rates at a fraction of what large novation law firms charge.
Prompt turnaround for buyer or sellers of contractor businesses.
For immediate help meeting federal novation contract requirements under FAR 42.1204, call Watson & Associates' novation law attorneys at 1-866-601-5518.
Immediate Novation Contract Legal Help
Watson & Associates LLC has been delivering results for government contractors since we opened in 2003. As government contract law attorneys, we understand the legal issues that arise in the novation of contract process with government contracts and the problems that buying and selling a business can create. Our goal is to federal contractors with high-level guidance in the FAR novation agreement process.
We understand the requirements for government contract novations in FAR 42.12 and how to prepare viable novation agreements.  We can help each transferor or buyer to adequately prepare the contract novation and to be mindful of the legal definition and meaning of novation in federal procurement. Our goal is to help the client to work the with the contracting officer to get the best possible result.
Avoid the temptation to get a canned novation contract agreement template. It may not meet federal contracting requirements.
Understand how an asset purchase can severely impact your small business size status as the buyer.
How Court Decisions on Novation Contract Law Can Impact Government Novation Agreements Under FAR 42.1204
What is novation? FAR Part 42.12o4 suggest that stock purchases do not require a novation contract. However, an asset purchase sale does require a government contract novation. Nevertheless, in either situation, it is still up to the contracting officer's discretion on whether or not to approve the assignment of contract through a  novation agreement.
The Meso Scale Diagnostics v. Roche Diagnostics case seems to better address federal government contract novation law on the issue of treating reverse triangular mergers as being a  stock purchase. In this situation, a novation contract agreement would not be required.
As a purchaser or seller of a business, you should be aware that the Meso court decision suggests that the reverse triangular merger does automatically convert into an assignment by operation of law, and as an exception to the Anti-Assignment Act.
Regardless, it is still up to the contracting officer to be involved in the novation of contract process.
Do you need a government novation of contract agreement for your type of transaction?
To Comply With Federal Contract Novation Laws Contact us Online for a Free Initial Consultation.
Contact our Government Novation Contract Agreement Lawyers
If you need professional legal help with a federal novation agreement and FAR 42.1204 novation contract law process involving federal government projects, call Watson's law firm today. Use our Contact Us page to tell our contract novation lawyers about your specific situation or call toll-free at 1-866-601-5518. FREE INITIAL CONSULTATION.