Avoid violations and government criminal investigations for violating government contract novation rules and the Anti Assignment Clause.
Many federal contractors have heard the term government contract assignment and contract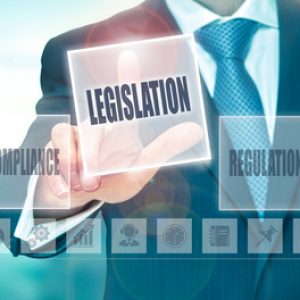 novation. However, the reality is that there are completely different legal theories.
Government contract assignments and novation of government contracts are intended to achieve different results. For federal contractors, the FAR assignment vs sale guidelines are particularly important when applying the rules. Failure to follow these rules can end up in suspension, debarment or some legal dispute that causes expensive civil litigation or criminal prosecution.
What is the difference between assignment and novation
Difference Between Assignment and novation in Government Contract Novations – You can assign your contract or rights to a contract but you cannot simply just sell government contracts.
Note that under the Anti-assignment clause, government contracts are not by themselves intended to be for sale. However, through asset purchase sales and the FAR contract novation agreement process, small businesses and can transfer federal contractors when there is a sale of a business.
Before assigning your contracts rights to a third party, whether it is for financing or not, make sure you seek help from legal counsel and involve the contracting officer. Also, look into whether a continued relationship between the buyer and seller can run afoul of the similarly situated small business rules.
Contract Novation Meaning in Law and Definition
By comparison, a government contract novation meaning in law and legal definition allows for the transfer of a federal project to a third party. A novation contract revokes and discharges a prior contract.
This can only occur if the contracting officer deems it to be in the best interest of the government. There is simply no automatic right to have a contract novation agreement approved. Be aware of Buy American Act laws.
Novation of contract means understanding a few confusing parts of the FAR 42. For example, not all types of business sales mandate a contract novation.
Unique issues for small businesses
As stated earlier, there are subtle differences between assignment and novation of government contracts with the federal government (assignment vs sale). If you are in the SBA small business certification programs and an 8(a) certified company or HUBZone certified, you should also keep the SBA informed. Find out more about the SBA HUBZone Program Here.
A common legal question arises as to whether the third party under an assignment of contract scenario becomes a party to the contract. These are all legal issues where consulting your government contracts attorney can be beneficial. 
The FAR allows for contract assignments (you should inform the CO)
If you are a limited liability company and small business, find out how a novation can impact your small business size
The FAR also provides for contract novations but the initial party may still be on the hook
The Anti-Assignment Clause prohibits outright sales of government contracts. Learn more about the small business set aside rules.
Contact Our Government Contract Novation Law Lawyers for Immediate Help
For immediate help with contract assignments or government contract novation law, call the federal contract attorneys at Watson & Associates, LLC for a FREE Initial Consultation. 1-866-601-5518.